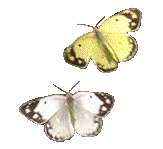 Answers to frequently asked questions…
What is hypnosis?
Researchers say most people enter into hypnosis-like trances on their own, many times throughout the day; for example, when you are watching a movie or reading a book. When you daydream, read a book or watch a movie, you are in a naturally relaxed and "altered" state.
You are focused and only vaguely aware of the activity around you. These experiences are a form of a hypnotic trance or a natural altered state. It is a normal and natural occurrence.
Can I be hypnotized?
YES- if you want to be. Most people are concerned that they won't be able to go into an altered state of hypnosis. As mentioned above, hypnosis is a natural state you go into, by choice, each and every day. I help you use this natural ability in a constructive way to help you achieve the results you want.
A good hypnotherapist will put you at ease, answer all your questions and assist you in feeling comfortable enough to relax. When you relax your subconscious mind is receptive to positive suggestions. When we use this relaxed and "altered" state in a therapeutic fashion, results can be powerful, long lasting and healing!
Do I give over control to someone else?
NO- You are more in control when you are in hypnosis than when you are in your normal waking state as your subconscious mind is very alert when you are relaxed. Your subconscious mind protects you and will reject any information that does not meet your needs.
Hypnosis helps to create a heightened sense of control and empowerment which is why people are able to make positive changes so easily.
Hypnosis has been very helpful for people who have been unable to resolve issues in other ways.
Is hypnosis more effective than pure willpower for eliminating  bad habits?
YES- hypnosis is more effective as it reinforces your commitment to your subconscious mind. When you make a conscious decision to change an undesirable habit, your subconscious responds to your conscious desire to reach your goals!
If your questions hasn't been answered here, please feel free to call or email me. I'd be delighted to hear from you.